Meta launches Reels globally on Facebook
With the official debut of Reels on Facebook, Meta is taking its fight against TikTok to the next level, leveraging the platform's huge scale to capitalize on the popularity of short-form video content.
Facebook Reels, already available to some users, are now available in 150 more locations, with a new Reels display at the top of user feeds. As a result of Meta's TikTok clone functionality, a lot more people will be watching a lot more videos, and Facebook will be introducing additional creative tools and features to further drive adoption.
Remix feature will be included in Facebook Reels to boost trend interaction, and creators will be able to upload Facebook Reels up to 60 seconds long, similar to Instagram's Reels extension, which was released last July. Users will be able to share publicly uploaded Reels to their Stories, increasing the possibility for engagement.
Facebook is now introducing Reels drafts and a new video clipping option "to make it easier for creators who share live or long-form, recorded films to explore alternative formats." That point is crucial because, like YouTube, Facebook wants to use its short-form option as a supplement while simultaneously allowing creators to create community and optimize their earning potential through longer material.
It might be a significant issue for TikTok. Short-form content is currently difficult to monetize because you can't attribute pre-roll or mid-roll advertising to specific clips like you can with lengthier postings. While TikTok is attempting to address this with its Creator Fund and by encouraging corporate collaborations, none of these choices provide the same financial potential as longer form uploads on Facebook, Instagram, or YouTube.
TikTok producers have already begun criticizing the platform for its faulty monetization systems, which are diminishing earnings potential as the network grows in popularity. TikTok will have to address this at some point, but with other platforms already paying out billions to creators through established funding mechanisms, TikTok will likely never be able to compete on the same scale. As a result, TikTok will always be a supplementary medium for many great stars, with no obvious chance for broader monetization. That means fewer of them will put significant work into their TikTok clips, and if they can use Reels and Shorts to directly promote their core money-making content, why would they bother with TikTok at all?
TikTok is popular right now, and it's only going to get bigger this year, but a lot of its success is still dependent on celebrities continuing to share footage. If that stream of material ceases, your 'For You' feed might quickly become uninteresting, which could constitute an existential problem for the app. That's what both YouTube and Facebook are aiming for, and with Facebook Reels now allowing you to reach another 2.9 billion potential subscribers, that's a major draw, so Meta's short-form choices may still be worth considering.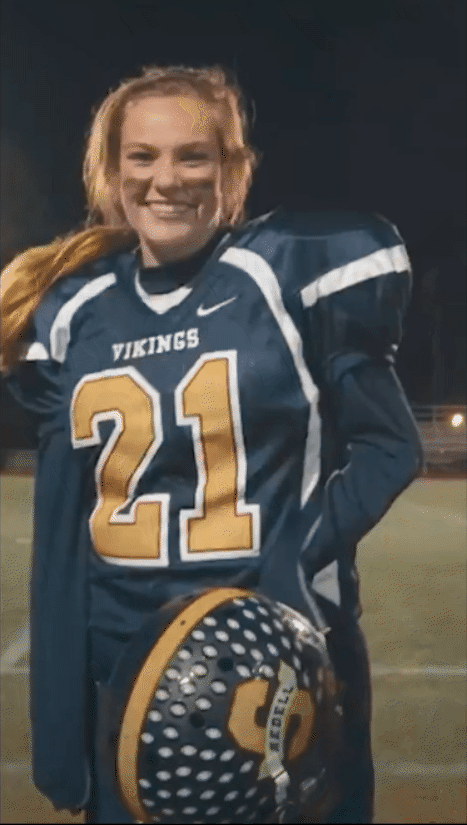 In addition to the wider rollout of Facebook Reels, Facebook has also started a new promotional campaign for its increasing stable of long-form video artists. The 'Storytelling Goes Here' campaign highlights video content from Creators, Publishers, and Originals that illustrates the diversity of high-quality long-form videos available on Facebook, as well as what a person might view and where they might see an in-stream video brand advertisement.
As previously mentioned, YouTube is following suit, with the recent addition of a Shorts display within each Channel's uploads list. The main point is that while short-form material is excellent, long-form content is where the money is. And TikTok isn't able to provide both. This is why this is such an important development, and with Facebook usage plateauing (in certain places) and video now accounting for over half of all time spent in the app, it makes sense to invest in Reels and capitalize on its TikTok-fueled success.
Facebook is experimenting with new direct monetization mechanisms for Reels, such as expanding its Reels Play bonus program for top-performing videos and allowing users to tip Stars within the Reels experience, as well as with a new sticker ad option for Reels, which will allow artists to add sponsored content to their videos. It opens up even more revenue opportunities for a potentially large audience, and some creators are re-uploading famous clips with these stickers on to earn quick cash.
Long-form material, on the other hand, is getting a lot of attention, and TikTok is under a lot of pressure to assist its top stars to make huge money on the app. As a result, TikTok is looking into long-form video as well as live-streaming to expand its platform.
And that will work to some extent - after all, TikTok isn't going anywhere very soon. But, as they say, money talks, and if a creator reaches a certain degree of fame, money will be shouting very loudly into their ears, potentially turning TikTok into a wasteland of one-off clips and desperadoes seeking to grasp onto viral fame. Over time, it becomes less sustainable, engaging, and popular.